FIRST STEPS WITH THE POWERBREATHER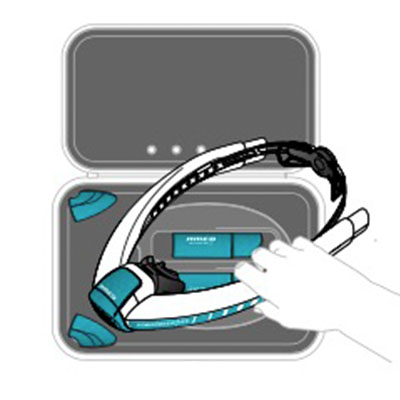 Your power breather
Familiarize yourself with your Powerbreather and take a look at the instructions on how to put on the Speed ​​Vents the right way round. The writing of the logo on the Speed ​​Vents is legible when looking at it from the side.
DANGER THE POWERBREATHER ON LAND
The Powerbreather adapts perfectly to the shape of your head. The mouthpiece is infinitely adjustable. This allows you to easily bring the two air channels into the right angle. Now take a few deep breaths in and out through your mouth.
YOUR FIRST STEPS IN THE WATER
Fix the Powerbreather with the Twist Lock System and then look for a secure footing in the shallow, maximum shoulder-deep water.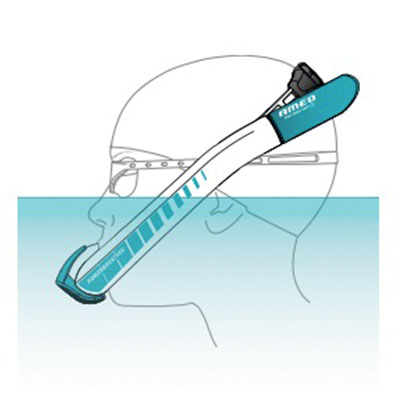 GET USED TO BREATHING THROUGH YOUR MOUTH
Now dip your head under the water so that your mouth and nose are below the surface of the water. The ends of the D-Tubes should always remain above the water surface! Now breathe in and out slowly and deeply through your mouth – about 3-5 minutes.
NOW YOU CAN START SWIMMING
Only when inhaling and exhaling works smoothly do you start with the first swimming movements - we recommend swimming a few strokes breaststroke. If that works well, you can move on to crawling as well.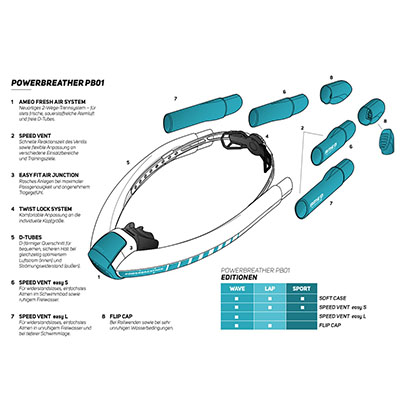 OPERATION MANUAL
For a detailed description, please refer to the operating instructions included with the Powerbreather.
WHAT DIFFERS THE POWERBREATHER FROM A NORMAL SWIMMING SNORKEL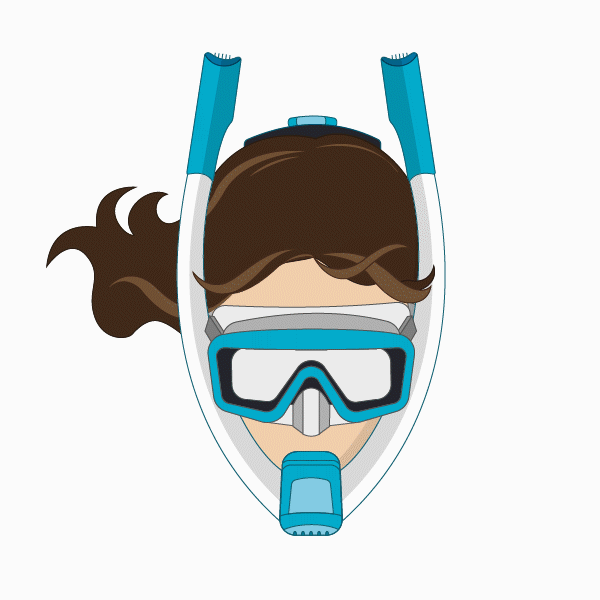 POWER BREATHER
100% fresh air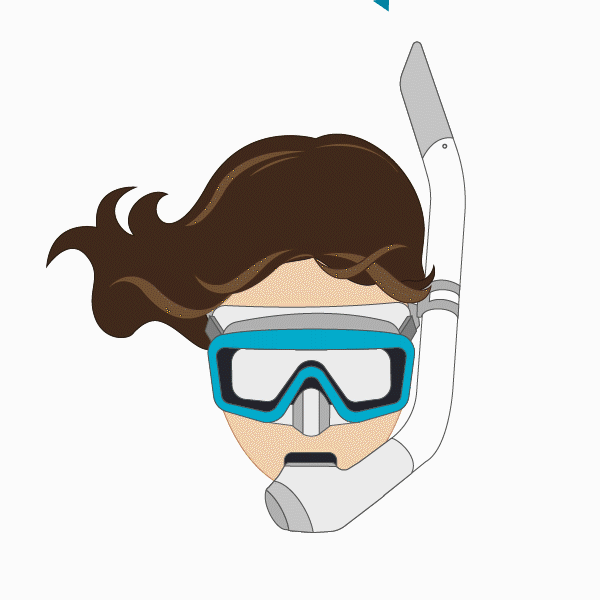 SNORKEL
pendulum breathing